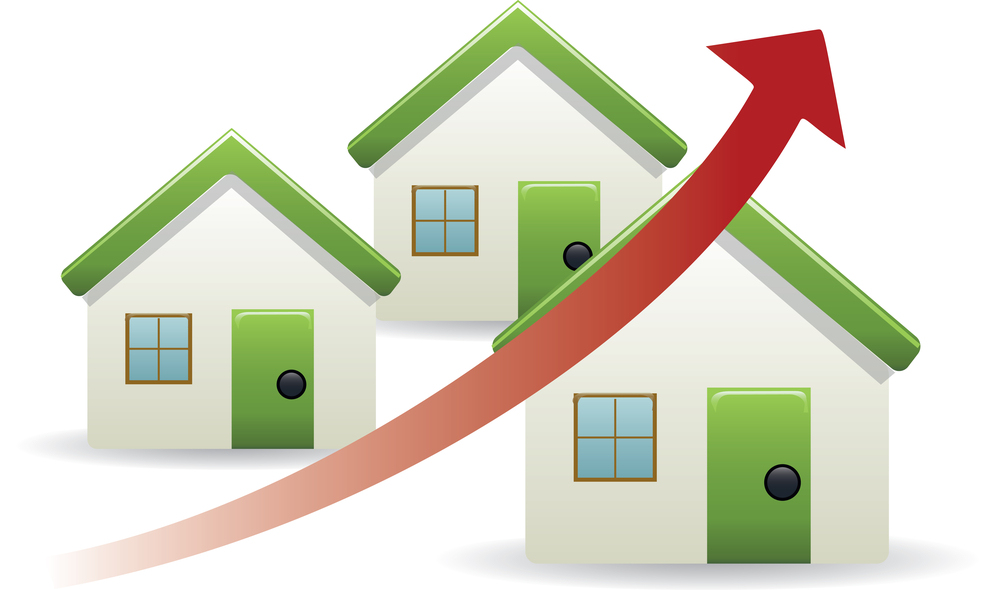 Small Neighborhoods, Big Price Boom
Say hello to Ankeny Row, a new, net-zero-energy Craftsman townhouse project in Southeast Portland. The six-unit complex, finished in late-March, sits on Ankeny Street near Southeast 25th Avenue in Portland's Buckman neighborhood, home to a recent price boom in the housing market.
Constructed by Portland home builder Green Hammer, the project used Passive House standards, which deploy super efficient insulation and other features to assure the units require minimal energy to heat and cool. Add in some solar panels for renewable energy, and the project doesn't produce any carbon emissions for its energy, earning it the net-zero label and assuring low utility bills.
"You can't really tell from looking at it that it's a Passive House; that's my favorite part," says Dick Benner, one of the six co-owners and residents, and a former attorney for Metro. "The thing we notice is how quiet it is, and the wonderful air quality inside."
The super insulated walls and high-performance triple-pane wood-framed windows at Ankeny Row, along with other features, mean the townhouses can stay 55 degrees all week — without using any power.
"We bought the property in the depths of the recession," Benner says. "It was about a year to a year and a half later that we got an offer for nearly twice what we had paid — boy, had the market changed in a year."
The townhouses sold for about $440,000, slightly less than the average cost in the Buckman neighborhood this year, according to Trulia, which monitors real estate market trends.
The average home price in Buckman has appreciated 54 percent in the last five years, a price boom that has some homeowners very happy.
Ankeny Row is testament to one of Portland's unique personalities which can vary from neighborhood to neighborhood. This green housing project retains Portland's green surroundings while offering beautiful and innovative living situations at the benefit of the buyer.
It's no wonder several publications have named Portland the most gentrified city in the nation, as low-cost housing continues to be bought and rebuilt with the pleasant and relaxed charm Portland has become famous for.
Which Portland housing area will be home to the next price boom?