It is that time of year again when football has finally come back around, the weather starts to cool down, school starts back up, and the leaves start to change their colors. Every year, as summer begins to wind down those with their homes still on the market are thinking about how to best go about selling their homes during the next spring and summer cycle. This happens every autumn. It isn't unheard of to being to ponder whether we should relocate to find better year round weather (Oregonians understand this feeling all too well) or simply move for better job opportunities. The biggest question for homeowners is whether they should sell their house now or wait. If you are selling your house, here are 5 important reasons to do it now before winter hits: Demand The summer months are big for home sales mostly because the weather is favorable for foot traffic (the number of people out actually physically looking at homes). Winter is not nearly as favorable (something else Oregonians understand all too well). The latest foot traffic numbers show that there are more prospective buyers currently looking at homes than at any other time in the last 12 months with includes the latest spring buyers' market. Buyers are looking to buy right now! Take advantage of the numbers before the seasons change and the numbers start to dwindle.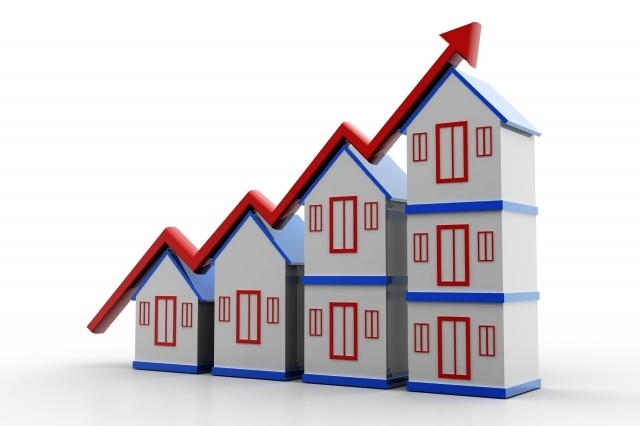 Competition Housing supply is still under the historical number of 6 months' supply. What does this mean? It means that in many markets there are not enough homes for sale to satisfy the number of buyers in that market. This is good for home prices but additional inventory will be hitting the market soon and buyers will fade. When you factor in new construction as well as more people deciding that it is the right time to sell you will find yourself with more competition in the winter months than right now. Quick Process Currently, selling a home is a quicker process than most believe. Of course, banks are requiring more and more paperwork before approving a mortgage. Any delay in the process is always prolonged during the winter holiday season. It is paramount that you avoid further delays in the process by getting your house sold before the winter months.
Moving Up There simply is no better time to move up than right now. Houses are only going to get more expensive and mortgage rates are only going to continue to rise as well. With prices projected to appreciate by over 19% through 2018, you are better off selling your house and moving up now before it becomes fiscally irresponsible to do so. Moving On Moving on really has to do with why you are deciding to move in the first place. Perhaps you are looking for better weather (we can't really blame you there) or perhaps you are taking on a new job. Really, you have to evaluate why you are moving, especially if your reasons on personal. Once you have established why you are moving on from your home you should be able to figure out the best time to sell (often times sooner is better than later). When you step back from the emotional nature of selling your home and truly analyze what is best for you, logically, you will find that selling right now is better for you financially and emotionally than waiting for the leaves to fall. So, step back and evaluate your situation. Would you rather have success now or chance it for the future?