So, you have finally decided to sell your home and move up to that dream home that has been on your mind for as long as you can remember. If there ever was a time to actually sell your home it would be right now given the market conditions. The first step of the selling process involves interviewing potential real estate agents to help you through the process. This can be a demanding task in itself due to the overwhelming number of questions you may have coupled with the number of agents out there. What you need is someone you trust enough to:
Set the market value on possibly the largest asset your family owns (no pressure, right?).
Set the time schedule for the successful liquidation of that asset.
Set the fee for the services required to liquidate that asset.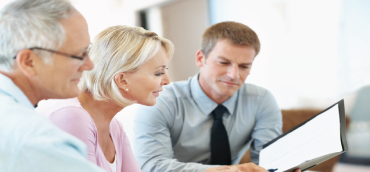 Of course, you want an agent's first priority to be you and your family in order to garner that degree of trust. You should be absolutely sure that this is the case so that you won't constantly be second-guessing everything your agent does. Finding an agent that puts you and your family first should be YOUR first priority.
There are a few things you don't want to hear from your agent, so be careful if the agent you are interviewing begins the interview by:
Bragging about their success.
Bragging about their company's success.
An agent's success and the success of their company can be important considerations when deciding on the right real estate professional to represent you in the sale of your home. However, you first need to know they care about what you need and what you expect from the sale. You and your needs should be what your agent talks about. If the agent is not interested in first establishing your needs, how successful they may seem is much less important and will become significantly less so throughout the process.
What you truly want to find in a real estate professional is someone who has the "heart of a teacher" who comes prepared well enough to explain the current real estate market. Having a real estate agent that takes the time to make sure that you understand how the whole process is going and why certain situations happen the way they do is truly a gem. Also, your agent should be patient enough to take the time to show you how the market may impact the sale of your home.
You want someone who cares, not someone only interested in trying to sell you on how great they are. You have many agents from which to choose. Pick someone that cares about you and your family the way they care for their own family. This makes all the difference when it comes to a positive or negative home selling experience, trust us.